Thomas Eschelman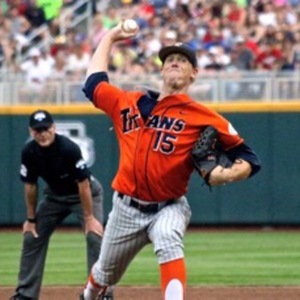 Baseball is a game with a lot of physical demands, so the more you prevent injuries, the better off you'll be down the road. The percentages of injuries has been rising in recent years, due to the lack of understanding that prevention is key. The more ahead you are of a future injury the better off you'll be in the present and in the long run!
My regular visit to Asher Sports Therapy has benefited me tremendously, preventing injuries before they come up. Active Release Technique (ART) helped me stay in shape and perform at my top level of performance. In fact, when I had my physical with the Houston Astros, the trainer tested my range of motion and he was shocked, saying it's "scary flexible." Asher Sports Therapy is the one that helped me with that.
Even in my off-season I make it a necessity to see Asher Sports Therapy to make sure that I am ready to play to my full capability. I attribute my investment to be able to play well at Cal State Fullerton, and professionally with the Philadelphia Phillies.
In high school, I was lucky enough to have Asher when I needed it the most. Most teenage kids only focus on the baseball aspect, rather than creating a safe, healthy athletic body that will last not only their career, but their lifetime. I wish that I would of been able to have Asher Sports Therapy even before my high school days!!