Watch this 2 min. video to learn how you can get your body fixed and pay nothing out of pocket
The entire system is broken
It promises to take care of you... but you find out too late that you're on your own
Standard treatments don't fix the problem

Painkillers just mask the symptoms, they don't fix the underlying injury. So you will never fully recover. And they can put you at risk of opioid addiction.

Chiropractic temporarily realigns your vertebrae, but it doesn't address the underlying soft-tissue injuries. It doesn't repair the damage to your muscles, tendons, and nerves.

Physical therapy helps you get moving again, but it doesn't target adhesions and scar tissue in your muscles. If it's not fixed, you will have pain and limited movement the rest of your life.

Traditional massage therapy feels good, but doesn't fix the core problem. The result is that you spend a lot of time and money, but you never get back to where you were before the accident.

Insurance companies don't want to pay for quality treatment

What your insurance company won't tell you is that a personal injury case can take at least 2 years to settle. In the meantime, you either have to pay for treatment yourself, or try to find a provider who is willing to treat you without getting paid for a couple years, and then getting less than their full price.

Your insurance company is incentivized to pay out as little money as they can. The industry has created a huge, complex system designed to delay and reduce payments as much as possible. So after years of accepting your monthly payments, when you get injured and need medical treatment, you suddenly tell you that you don't have the right insurance. Or they tell you that you will have to wait for a settlement to get reimbursed for your medical costs. So you're faced with a decision to pay for it yourself or else not get the treatment you need and live with the pain the rest of your life.

Your can't rely on doctors to be your advocates

Doctors are busy! It's easier to just prescribe painkillers or PT with no plan, and move on to the next patient. Several months later the treatment hasn't fixed the underlying problem and you're still in pain. That's when you realize that it's up to you to take charge of your care. You have to research and find treatment that works and ask for it. And now you also have to convince your insurance to pay for different treatment that what the doctor originally prescribed.

You need to have a lawyer to get anything done

If you don't have a lawyer on your side right from the beginning, dealing with insurance companies can be very frustrating and intimidating. I've seen insurance companies use every dirty trick in the book to postpone and reduce payout: claiming that treatment wasn't necessary, that it costs too much, and even accusing people of faking their symptoms.

What your lawyer won't tell you is that they take on lots of accident cases because they are trolling for the really big ones so they can collect bigger fees when they finally settle. But since they don't make much money from minor injury cases, they aren't motivated to spend much time and energy fighting to get your treatment covered. So you're handed off to an inexperienced staffer so they can cash out as quickly as possible and move on.
You Need a Team that Helps You Recover
How to get your doctor, treatment provider, lawyer, and insurance to work together to help you
1. Get treatment that really works
To fix the underlying injuries and get you fully recovered, your treatment provider needs to:
Do a complete, full-body SFMA bio-mechanical assessment to find out where the problem really is.
Use the best manual techniques available to break up adhesions (scar tissue) and help muscles move freely.
Use Red Light Therapy to reduce inflammation and increase circulation after treatment so muscles heal faster.
Educate you on self-care: You need to learn how your body works, how to check for problems, and how to fix them yourself. That way you can take control of your long-term health.
Thoroughly document your improvement ("SOAP notes") so that insurance sees that it was necessary.
Use the right billing codes ("CPT codes") so that insurance will pay for the full treatment.
I provide this treatment to all of my clients, even people who weren't in an auto accident. It's the only approach that I've seen that gets real, lasting results.
2. Get insurance that quickly pays for full treatment
Add "medical payments" ("medpay") coverage to your insurance policy. You need to have it in place before your accident. Here's how it will help you:
Your insurance is obligated to pay the cost of your treatment as you get it, regardless of who is at fault, without waiting years for a settlement. Then if your insurance company want to recover their costs, it's their job to try to get reimbursed from the 3rd party's insurance, not yours.
Your treatment provider is able to confidently give you the best care, knowing that they can bill your insurance company and get paid for it right away.
You pay nothing: Your insurance pays your treatment provider directly. There are no deductables or co-pays. You don't have to pay anything out of pocket.
Covers each accident: Unlike health insurance, medpay doesn't have yearly limits. Your coverage limit applies to each incident. So if you have a $25,000 limit and you are involved in 2 accidents, your insurance will pay up to $50,000 for your treatment.
Covers all passengers: If you have other passengers in the car, your medpay covers their medical treatment, too. Once your coverage is used up, if the other passengers have medpay insurance, then their coverage is "stacked" on top of yours.
Pedestrians and bicyclists: If you are hit by a car while walking or riding a bike, your medical payments are covered.
Your lawyer can get a you larger "pain and suffering" compensation. Insurance companies apply a rule-of-thumb amount called a "multiplier" to your total medical treatment costs that helps them determine a reasonable amount to pay you for pain and suffering. Typical, non-life-altering injuries get a 1 or 2 multiplier. The greater your legitimate treatment costs, the greater the pain and suffering.
Get the largest med-pay coverage you can! The minimum coverage available in California is $1,000. Depending on your insurance company, you can get coverage for up to $2,500, $5k, $10k, $25k, $50k, $75k, even $100,000. Don't go cheap here... if you're injured, you'll blow through a small limit right away, and then you'll have to pay out of pocket. For example, the most common soft-tissue injuries are whiplash ($10,000, ankle sprains ($15,000), and shoulder strains ($20,000). And that's just for one person! Medpay is inexpensive when you consider the benefits it gives you after an accident. For $5-10 per month, you get a guarantee that, if you are injured, your medical treatment will be completely paid for.
Just make sure to read the terms carefully. The insurance industry is coming up with new types of policies that they are calling "medpay," but they have fine print that limits what they cover. Make sure the policy covers therapeutic treatments for soft-tissue injuries.
3. Get a doctor's diagnosis for treatment that insurance will cover
Insurance companies will only pay for treatment that is specifically diagnosed by a medical doctor. Here's how to protect yourself after an accident:
See your doctor immediately after an accident. If you wait, you won't be able to convince your insurance that you needed the treatment because of your accident.
Make sure your doctor uses the right diagnosis codes. If your doctor doesn't prescribe the right treatment in the beginning, you'll have a hard time explaining it to your insurance when you switch treatments later. And if your doctor doesn't include the right ICD-10 diagnosis codes that include all of the affected areas of your body, your treatment provider won't legally be able to work on those areas. And not all diagnosis codes are covered by insurance.
We'll give you a list of the exact codes for your doctor to use. In your initial assessment, we'll uncover all the hidden areas that were damaged. Then we'll give you the diagnosis codes so you can ask your doctor to include them on your prescription. You'll be sure you'll get the full treatment you need. And you'll be confident that your insurance will pay for it.
If you don't have a primary care physician, we can recommend a doctor who will prescribe the right treatment that will help you recover and that will be covered by your insurance.
4. Get a lawyer who will motivate insurance to pay for full treatment
You need to find a lawyer who will help you by pressuring your insurance company to promptly pay for your treatment in full. Having a lawyer is like carrying a big stick and goes a long way to greasing the wheels.
Motivates insurance to reimburse your treatment provider quickly through med-pay
Gets you a larger "pain and suffering" compensation when the case is finally settled
If you don't have a lawyer, we can recommend an attorney who knows how to work the system so you get your treatment paid for.
About Asher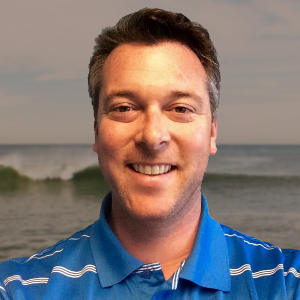 I'm a certified A.R.T. (Active Release Techniques) instructor and LMT (Licensed Massage Therapist) based in Oceanside I've been helping people recover from soft-tissue injuries in the Carlsbad and Oceanside area for over 17 years. I've worked on just about every type of case you can imagine, including professional athletes, employees in corporate wellness programs, and auto accident victims. I've tried a variety of therapy techniques and found what works and what doesn't. I call my system "Asher Method". It's a unique, combination approach to treatment and recovery.
I was rear-ended in 2006 so I what it's like. I felt the disappointment, frustration, and anger that results from being let down by the medical system when I needed it the most.
I believe that everyone should have access to the best treatment available, treatment that will help them recover, 100% pain-free, and be covered by their insurance. My team has progressively developed a system of therapy and billing that gets people the care they need and their insurance completely pays for it.
We've figured out how to make it all work
If you've got medpay on your auto insurance, you're set! Just come in for a free 30-minute assessment and let's get started. Here's what we'll do:
Full-body screening: We'll quickly find the root cause of your symptoms and any hidden damage.
Demonstrate combination therapy: We'll show you exactly what we do to get results so you can experience it yourself.
Accident case form: We'll give you a one-page step-by-step form to help you get all the information your need to make sure your treatment is paid for.
Don't wait until it's too late to recover. Take this one simple next step now!