Action plan to help you reach your goals
See better performance results by using the same program of testing and preventative therapy that pro athletes use to stay in top condition and avoid injury.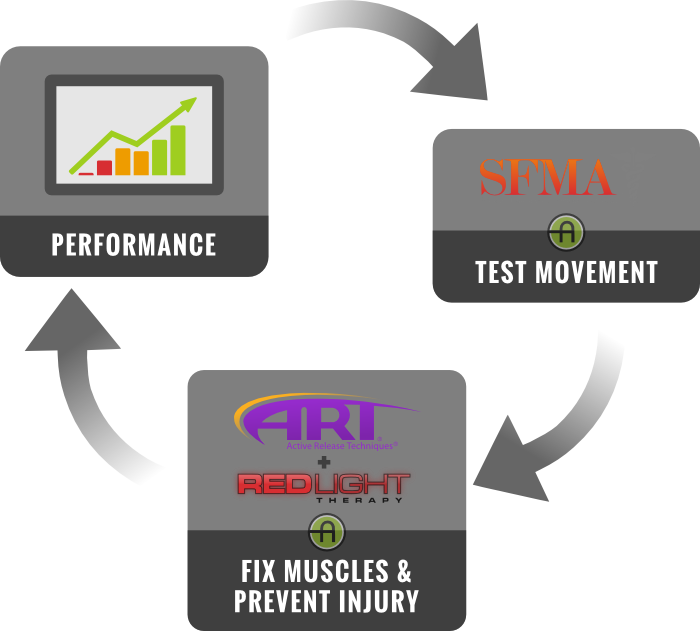 SFMA is a diagnostic system for testing biomechanical movement. It provides an efficient method to systematically find reveal the cause of problems (even when there are no symptoms yet) by identifying dysfunctional patterns and diagnosing their root cause. Learn more about SFMA ›
Active Release Therapy targets adhesions and scar tissue in muscles. It quickly gets to the source of the problem, promotes circulation, helps heal the injury, and restores range of motion. Nearly every NFL team and most other professional sports teams have an A.R.T. provider right on the field. Learn more about ART ›
Red Light therapy relaxes muscles, increases circulation, and helps heal injury. Warming light from red LED's helps decrease muscle inflammation and promoted blood circulation and oxygen flow to the treatment area. Learn more about Red Light therapy ›
We create a customized plan so you can fix problems and safely reach your goals
About Asher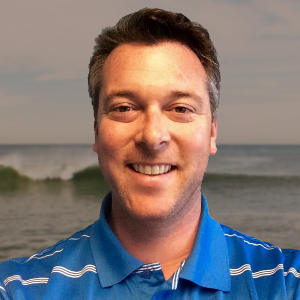 I'm a certified A.R.T. (Active Release Techniques) provider and LMT (Licensed Massage Therapist). I've been helping athletes in the Carlsbad and Oceanside area for over 13 years. My experience working with everyone from Ironman competitors to PeeWee youth athletes has given me a unique understanding of how to prevent the kinds of injuries caused by the pounding that athletes give their bodies. Now I want to help everyone, not just athletes, to reach their full potential. I'm on a mission to help people learn how to fix their bodies, prevent injury, and reach their goals!
ONLY $129 to GET TESTED
Schedule an initial consultation now. No obligations. Just come in and get tested. We'll quickly find out the cause of your decreased performance and help you with an action plan to get back in the game as quickly as possible.
Schedule Your Complete Assessment