Scheduling Your Appointment Just Got Easier!
Thursday, October 1, 2015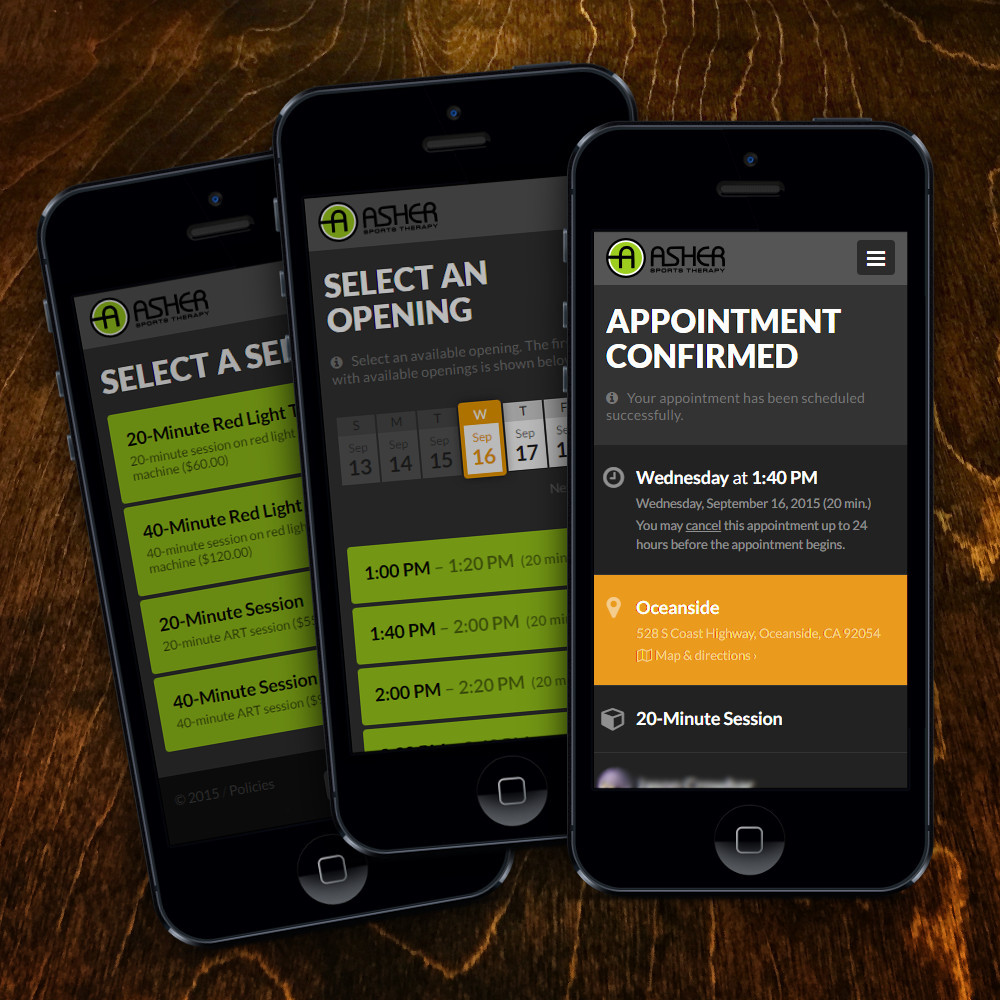 We've made some improvements to our online scheduling and billing features. Your path recovery is now just a few clicks or taps away:
Easy step-by-step scheduling: Our new online scheduler walks you through selecting a service, location, and appointment day/time. A confirmation page lets you check to make sure everything is set. In 4 clicks or less, you are good to go!
Never miss an appointment again: You will automatically receive email reminders 24 hours and 1 hour before your scheduled appointment. Set up text reminders for your mobile phone. Reminders will help you avoid getting charged for no-shows. You can also sync your scheduled appointment with your iCalendar app or your Google Calendar.
Automatic payments: Now when your schedule an appointment, you also enter your credit card information. After your appointment is completed your credit card will automatically be charged. This allows you to leave immediately after your session without the hassle of paying. A payment confirmation with a link to your printable receipt will be emailed to you automatically.
Updated No-Show and Cancellation Policy
You still have up to 24 hours before your appointment to cancel or reschedule with no charge. But now, if you don't cancel your appointment before this time frame, or if you don't show up for your appointment, we will automatically charge the full appointment fee to the credit card you have on file. The reason for charging the full fee is because the calendar is now open to the public. If someone doesn't show up, there isn't a chance for someone else to use that time slot.
If the missed appointment was part of a package that you have prepaid, the missed session will be marked as completed and will not be available to schedule in the future. So, make sure you get your reminders so you don't miss any appointments!
We Want Your Suggestions
We want our online scheduling and payment system to be easy for you to use. Schedule an appointment now and try it out. Then let us know what you think!